mir*a*cle

1. Manifesting or considered as a work of God.
2. A wonder; marvel.
3. Jude.
war*ri*or
1. A fighter.
2. A person who shows or has shown great courage.
3. Jude.
THIS WEBSITE DOCUMENTS MY LITTLE ANGELS' STORY
I WILL BE FOREVER GREATFUL FOR THE LOVE AND COMPASSION SHOWN DURING MY SONS' LIVES
Heaven's gain was our loss when our Precious Angel Thad & our Sweet Baby Jude were called back home by the Lord. These beautiful babies were so
desperately wanted yet taken way too soon. They were born at 28 weeks via emergency C-section on November 19, 2013 at New Hanover Regional Medical
Center in Wilmington, North Carolina. These beautiful boys were carried by their Aunt Colleen as their mom Marybeth is a cancer survivor and could not carry.
Jude Edward Lavery Walz was born at 6:11 a.m. He weighed 2 pounds 4 oz. and was 14 inches long. Donald Thaddeus William Walz "Thad" was born at 6:14 a.m.
He weighed 2 pounds, 1 ounce and was 13 inches long.
Sadly, on the second day of Thad's life our little angle was taken by a pulmonary hemorrhage. Thad went to his heavenly home at 6:25 p.m. on Wednesday
November 20, 2013. Thad's last moments were spent in the perfect spot… his mother's arms. Although there were so many that did not get to meet Thad,
this sweet little angel gave us all a lifetime full of love during his extremely short time here on earth.
After Thad's sudden passing his brother struggled every day, he was close to going home when they discovered a mass in his abdomen. On January 25, 2014
the day Thad was to be buried, Jude was airlifted to The Children's Hospital of Philadelphia where he was diagnosed with Infantile Fibro Sarcoma, a very rare
form of congenital cancer. Jude spent four months fighting harder than anyone should ever have too. Yet through this precious baby's suffering his un-wavering
strength brought out so much goodness and made such a difference in so many lives. Faith was restored for many, thousands came together in prayer.
This little soul unlocked somuch love and compassion.

On Thursday May 22 after a long and very courageous fight Sweet Baby Jude lost his battle with cancer. Jude left this world at 7:04 p.m. while being held in his
mommy's arms surrounded by family and loved ones. Jude's family is at deep peace knowing that the boys are now reunited. As we try to comprehend this
profound loss we pray that the love, compassion and most importantly the faith that the boys brought to so many will always remain in everyone's hearts.
IN HONOR OF SWEET BABIES JUDE AND THAD, BE KIND GENEROUS AND COMPASSIONATE.
COMMIT ONE RANDOM ACT OF KINDNESS IN HONOR OF ALL THE LITTLE WARRIERS
FIGHTING CANCER AND OTHER LIFE THREATENING ILLNESSES.
IT MAY ONLY TAKE 10 SECONDS BUT THE EFFECT COULD LAST A LIFETIME.
PAY IT FORWARD, IT'S CONTAGIOUS!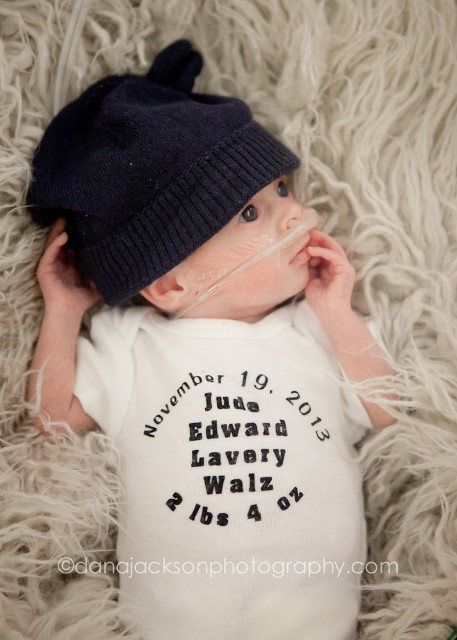 Oue beautiful, guardian angel Donald Thadeus William Walz (Sweet Baby Thad)